Love your kitchen; it is your studio to create. It does not matter if it is the perfect grilled ham and cheese sandwich of France "Croque Monsieur" or a lamb tagine of Morocco, two basic rules apply.
Kitchen Layout
Whether you have a large or small space, how you store your tools and move in the space will determine the ease you experience. Take time to separate tools by task, baking in different drawers or on different shelves from cooking and roasting. Ingredients should be placed on shelves or in drawers either in alphabetical order or by type of cuisine. This way it is easy to identify missing ingredients immediately and you do not waste time searching for something you may need but you are out of.
Considerations When Building or Redoing a Kitchen
Sink – size, material, location
Stove – size, material, location
Refrigerator – size, location
Storage space – layout, material
Counter space – layout, material
Extras (What I Need/Want)
Ice maker
Instant hot water
Recycle space
Cold drawers
Wine storage
Warming drawers
Cookbook storage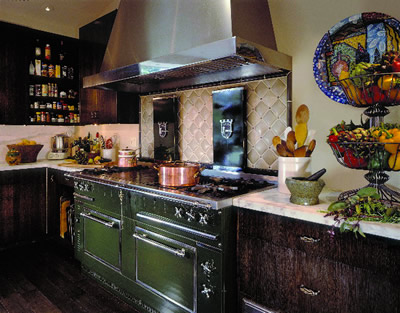 We will talk on the blog about kitchen design, materials and tools. I look forward to answering your questions.